Entertainment
Mariachi Los Camperos at Segerstrom Center for the Arts
[disclaim]Contributing post by Amy Cordova [/disclaim]
As a young girl, I remember my grandma taking my sister, cousin and I to the Segerstrom Center and exposing us to the arts. Whether it was a play, a concert or even roller derby all lit up, she was the one person in my childhood that made it a point to give me the beautiful gift of art in all its forms. This was my opportunity to give back to my Grandma.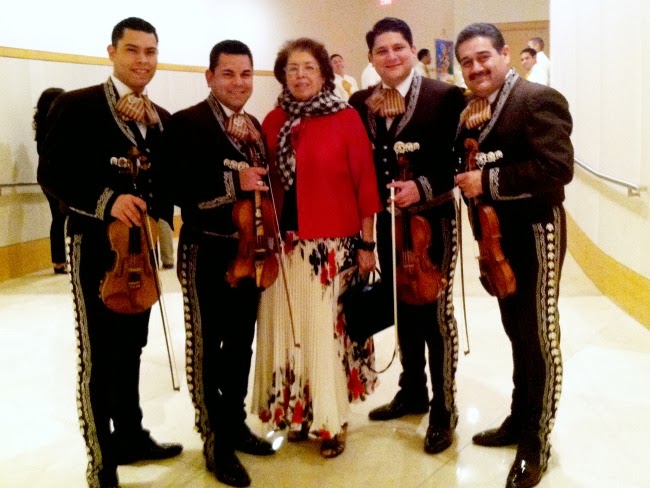 Segerstrom Center for the Arts gave me the opportunity to attend a concert, "Fiesta Navidad" featuring Mariachi Los Camperos. It was an amazing way to start off the celebration of Christmas and my heritage. it's easy to stray away from the traditions of my culture, especially being sixth generation Latino born in the United States. Being inside the beautiful concert hall tied me back to the traditions thru Mariachi music. Although my Spanish is progressive, at best, I understood the emotional feelings of every word that was sung and note played. Every song had a story to tell, a story of Christmas, revolution, and the heartache of love.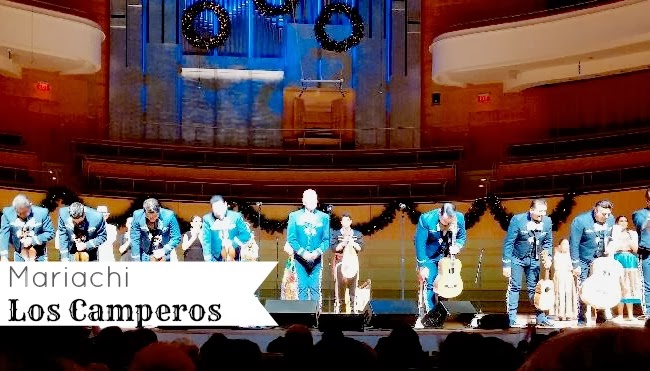 Los Camperos played and sung with such passion. Natividad "Nati" Cano was a welcoming host who lifted the spirits of the audience between sets. He also spoke about the importance of passing "Mariachi" music to the next generation. Jesus "Chuy" Guzman, the music director, led the band throughout the evening. One could see, hear and fall in love through every draw of the bow across the strings of his violin. Not only does each member of the band play an instrument, but they also sing! Each band member took a turn at the center of the stage to sing from the depths of their own mariachi spirit.
Our night was further blessed with Folklor Pasión Mexicana whose mission is to preserve the art of tradition Mexican Folkloric dance, The company danced along with the songs some of the songs being played. With each song, each dance also had a story to reveal. The beautiful dresses the girls donned corresponded with the region of the dance's origin. At the end of the night, the company had plenty of audience members in the aisles dancing.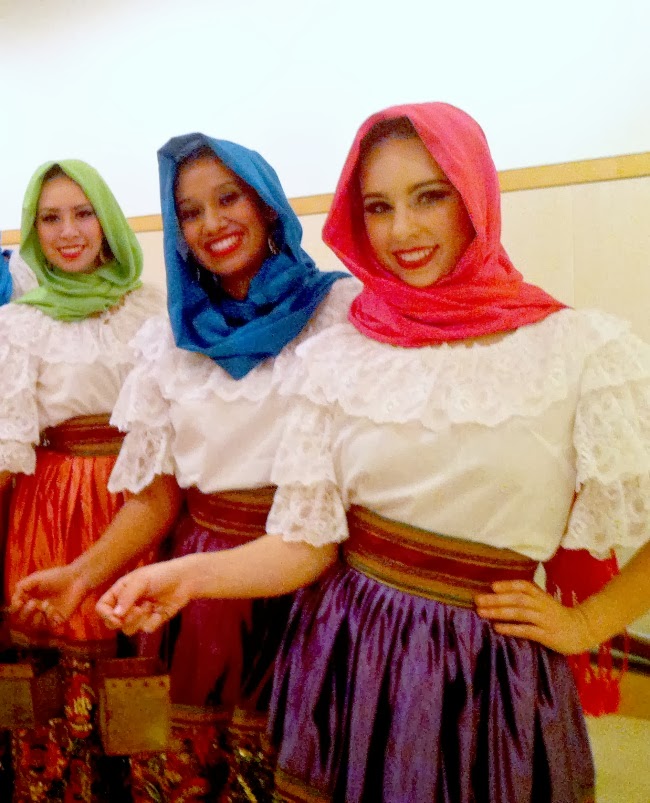 It only took one evening at the Segerstrom Center for the Arts to connect me back to my heritage – with the help of Mariachi Los Camperos and Folklor Pasión Mexicana. As my grandmother did for me, it's my turn to pass down the traditions of our culture to the next generation. I've made it a point to expose my children to the arts, as many of them as I can, and the Segerstrom Center is a wonderful place to help me with this task.