self
How to identify counterfeit handbags
I came across a nice little Coach bag a few months ago. I fell in love with it the moment I saw it and I was sure someone would buy it in the Etsy shop the moment it was available. So I log onto my Etsy store and I'm amazed to see that it's still available! This led me to believe that maybe buyers are not sure of its authenticity – so I put together a list to help identify counterfeit handbags.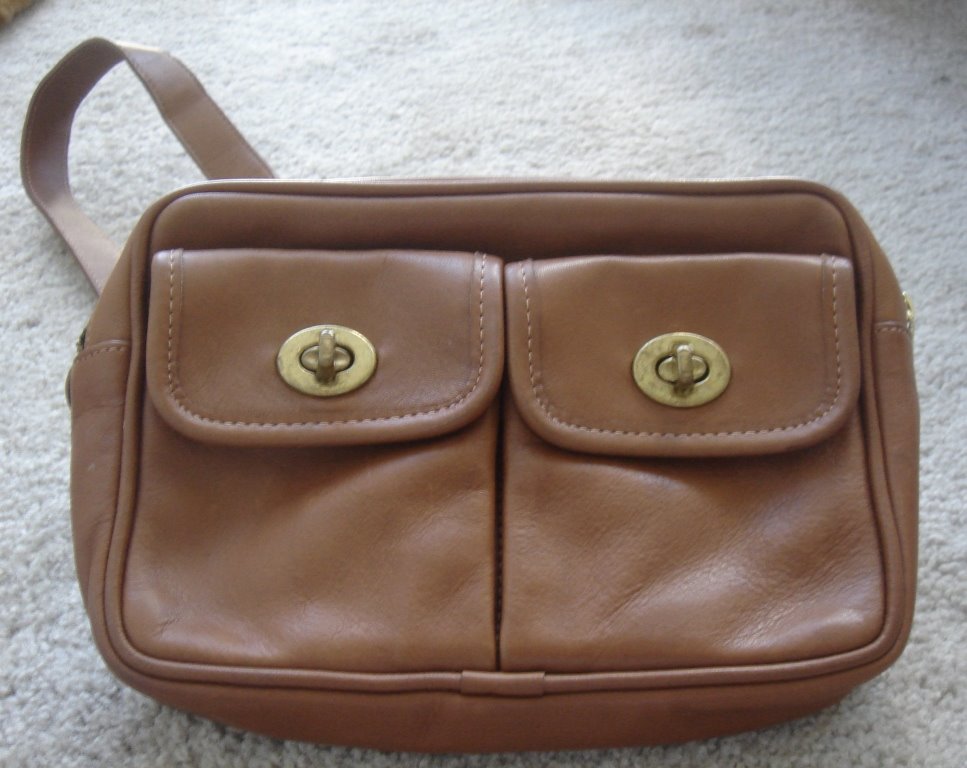 Here's a list of things to look for when shopping for designer goods online.
If buying through an auction – always compare the item in the auction to others on other auction sites or to those listed on official websites. Look for minute details and slight differences.
If handbag has plastic on the handles or cheap zippers, it is not authentic.
Most fake purses use faux leather or suede.
Several times a faux purse is sold in a color combination that was never made by the authentic company
Look closely at the quality of the stitching or any details on the purse – authentic items are perfect with not even a single stitch out of place.
Check to see that the name brand appears on the item, is the right size and on straight.
Check the country of origin tag. Designer apparel or leather goods with a "Made in Taiwan" tag are not authentic.
and here are reasons why NOT to purchase faux accessories, clothing, etcetera:
Counterfeiting robs the U.S. alone of more than $200 billion a year. It's a cash, tax-free business; legitimate citizens, like yourself, will still get stuck paying taxes, while counterfeiters line their pockets at your expense.
Terrorists, gangs and organized crime syndicates all profit from selling counterfeit merchandise. Sometimes, designer handbag knockoffs are lined with drugs and used for smuggling things like heroin, too. There is also evidence that the bombing of the World Trade Center in '93 was funded by the sale of counterfeit apparel.
Knockoff toys or electronics are an unsafe idea, as are fake sunglasses. According to IACC counterfeit sunglasses can shatter easily; they may fail to provide UV protection as advertised.