Family
Huggies Clutch 'n' Clean Totes are so stylish
[disclaim]This is a sponsored post.[/disclaim]
Just because you're a mom doesn't mean your sense of style has to be left behind. With HUGGIES CLUTCH 'N' CLEAN and HUGGIES Natural Care wipes new packaging, you can totally be the stylish mom that matches her baby's wipes to her everyday outfit.
[lightbox title="Clutch 'n' Clean totes for HUGGIES wipes" url="https://livingmividaloca.com/wp-content/uploads/2015/04/clutch-n-clean-totes-stylish.jpg" width="900″ height="500″][/lightbox]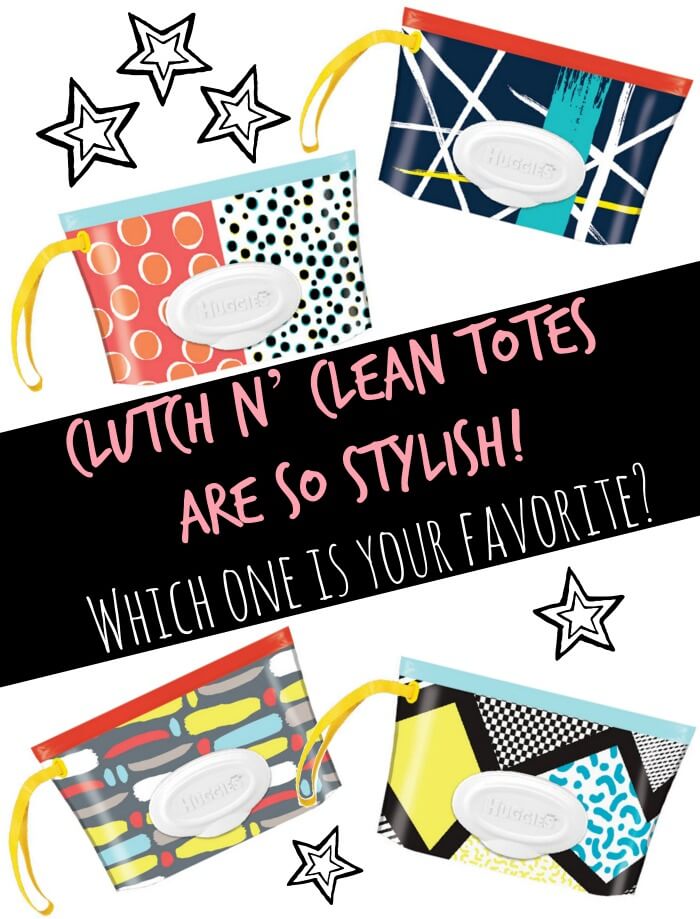 So what's so great about these refillable HUGGIES CLUTCH 'N' CLEAN totes? Well, first of all, they keep everything neat. Organization makes everything so much easier, especially when you have a kid on your hip. It also makes your diaper bag more colorful. Then of course, every time you pull out the wipes, you'll get tons of compliments from other moms. And let's face it, it's always nice to be the stylish mom with all the cool products.
Of course, one does not have to be toting around babies to have a deep appreciation for HUGGIES Natural Care wipes. Even as the kids get older, I find myself carrying wipes for personal use (makeup remover!), and more often than not, I've admitted to wiping up a table or two clean with a few wipes. I like to keep a travel pack in my purse, then another regular pack in the car, and of course, even the Hubster gets a pack of wipes for his use. My favorite trick? Blasting the air in the car and placing the wipe in front of it for a few seconds so the wipe is nice and cold. Great during those super hot days!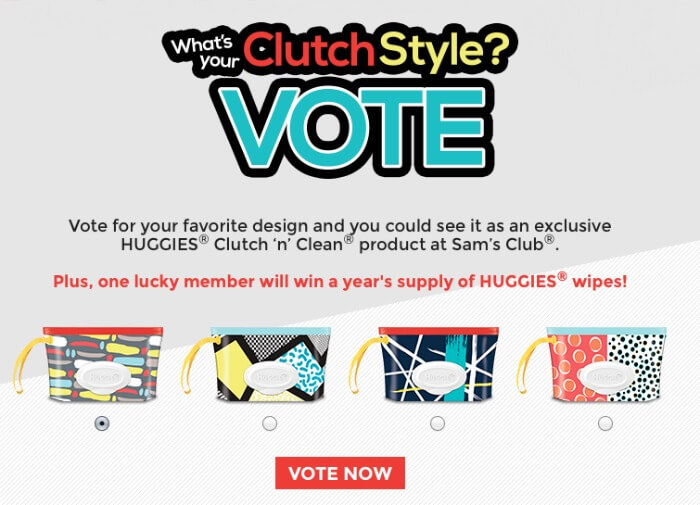 [lightbox title="LightboxTitle" url="PageURL" width="900″ height="500″][/lightbox]
You'll fall in love with the new HUGGIES CLUTCH 'N' CLEAN totes designs. And once you have, don't forget to vote for your favorite HUGGIES CLUTCH 'N' CLEAN pattern! Your favorite could be the next exclusive design at Sam's Club. And total bonus – Huggies is giving away a year's supply of Huggies Natural Care wipes to one lucky member! Visit samsclub.com/clutchstyle to vote on your favorite design and enter to win before May 4th, 2015.
[disclaim]This post was sponsored by HUGGIES and I was compensated to write it. Regardless, what I have written is my own opinion and experience, and I hope you find it of use.[/disclaim]