Tips
Coca-Cola and the Hispanic Scholarship Fund
Out of the gate, let me tell you that I was the first in my family to graduate from college. Better yet, I graduated from college, debt-free. I did that by going to a community college for the first two years, starting a gift basket business and then paying out of pocket from money that I made in my business and my full-time job. I was living under a rock and completely oblivious to many scholarships available to me, including the Hispanic Scholarship Fund. I didn't have monetary support from my parents and I didn't know about scholarships that were available to me, so I didn't take advantage of them. I don't want the same thing to happen to you, or someone you know so I want to share with you about the Hispanic Scholarship Fund and their relationship with Coca-Cola that has been going on for more than 30 years! How I didn't know about the HSF is beyond me.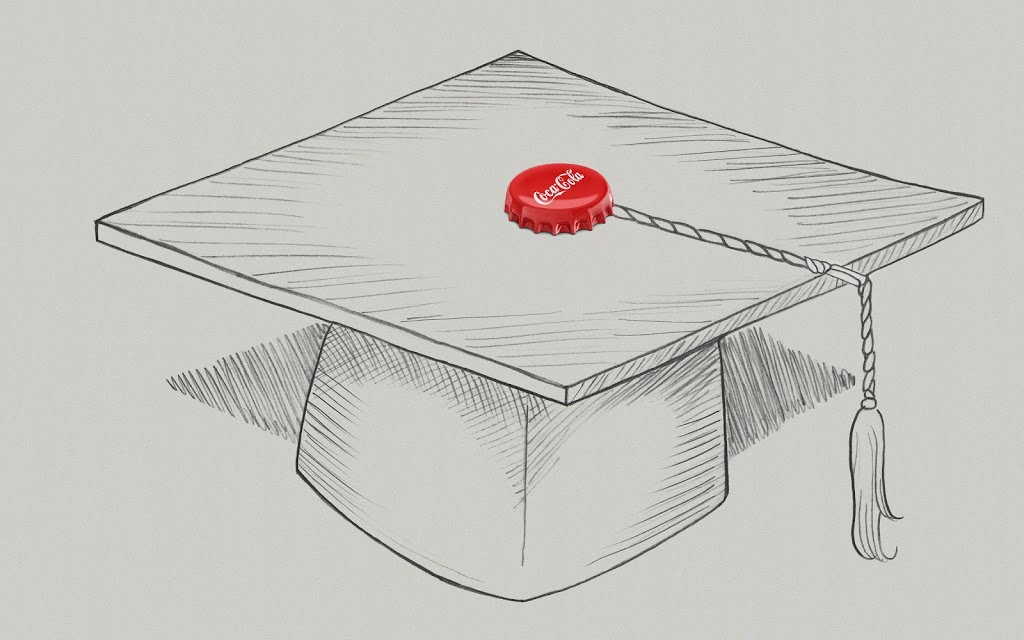 The HSF and Coca-Cola are committed to meeting an extraordinary goal – having a college degree in every Latino household by the year 2025. Along with HSF, Coca-Cola wants to motivate people to get involved and help make a difference. I can tell you right now that it is a lofty goal. I know plenty of Latino households that still don't have a college degree! Some of it has to do with not having the money to go to school, the resources to find the money, and sometimes it's just because the ambition isn't there. Whatever it is, I say we all get together and support one another. We NEED to get ahead as a group.
We can't deny the Latino culture is rich in music, food, family values and history. Coca-Cola and HSF wants to know how your heritage influenced your career choice. In regards to mine, I chose entrepreneurship because it was and has always been a part of my life. I remember waking up way too early on Saturday mornings to shop at garage sales, only to wake up even earlier on Sundays to resell the items at the swap meet. This went on throughout my childhood and my parents continued to do so up until the day that my dad passed away. As it so happens, my dad's last day before we lost him was spent selling at the swap meet. Entrepreneurship is in my DNA and I couldn't imagine doing anything else.
I invite you to help me spread the word about the HSF and Coca-Cola's partnership and share with college students that from now through October 31st, students can apply for a scholarship at www.hsf.net/cocacola by answering three thought-provoking essay questions. Students must reflect on how their heritage affects their career goals, the importance of education in their lives and their community service experiences. We all have a story. Why not use it to get money for school and better ourselves?
[disclaim]This post is compensated and in collaboration with Coca-Cola and Latina Bloggers Connect.[/disclaim]