Family
Tips for choosing the Best Stroller
We recently attended Club MomMe's Must Haves event in Newport Beach, California. Club MomMe is great at hosting events that inform moms, dads, and families about everything that we need to know about as parents. This particular event was all about what is new and innovative, from baby gear to big kid toys. The founder of BabyGizmo.com, Hollie Schultz, was amazing at presenting all the different products and explaining the ins and outs of all the gear. At the end, I got to pick her brain about one of the biggest purchases we make as moms – strollers, and picked up some great tips on how to choose the best stroller.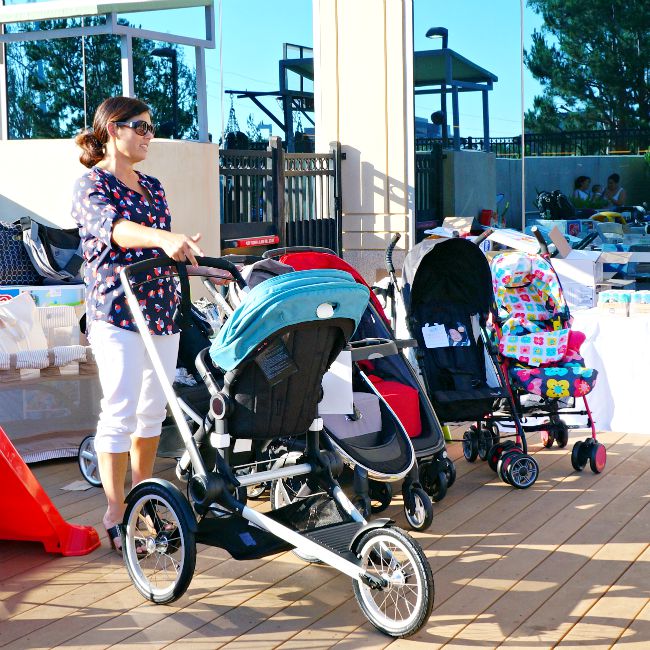 Tips for Choosing the Best Stroller for your Family
Buying a stroller can be overwhelming. You go to the store and see the row of strollers and it just seems none have all the features you want. According to Baby Gizmo's Hollie Schultz, you must first figure out what you want in a stroller before going shopping. She suggested three questions to ask yourself about the stroller you want.
Ask yourself:
What is my lifestyle?
What is my price range?
What features do I care about?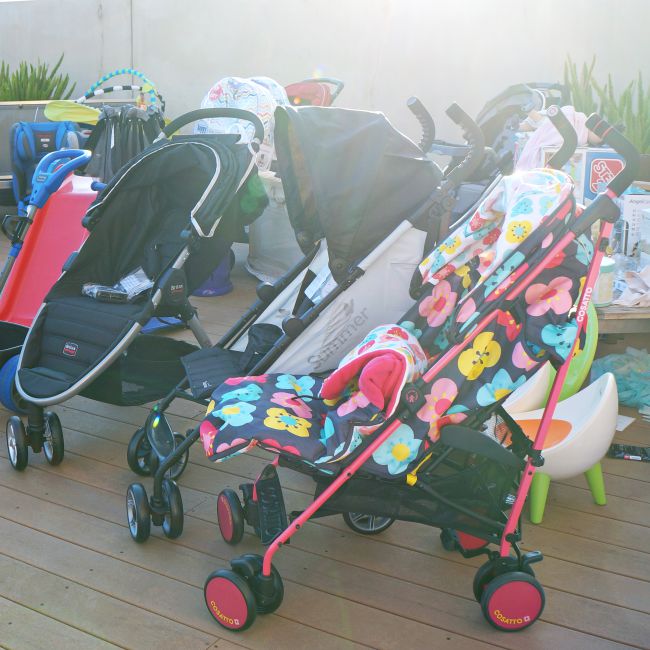 These three questions are a great place to start. When referring to lifestyle, what are things you plan to do with baby. Do you plan to go jogging with baby in tow? Then look into getting a jogger. Are you fashion forward? Then maybe you want the stroller to be an extension of your style. Also, take into account the size of your car storage. Nothing worse than the stroller taking all your space or maybe not fitting! Price is always tricky because what your pocket allows might not be what your eyes want. A good point to make is if you are planning on using the stroller for many years to come, then buying a pricier stroller can be a good investment. Features, for me, was the hardest question to tackle. It seems that not one stroller has all the features I want. In those cases, pick your must-have features and use that as a guide line.
As for Hollie, she has her own top five features she looks for in a stroller:
Large Canopy
Adjustable Handle Bar
Accessible Basket
Wheels must be hard rubber, not plastic
Easy Fold
These are all a must for a good stroller. For me, I would also add that the seat be fully reclining since my babies seem to love to nap in the stroller. Also, the "easy fold" feature is most definitely important. There is NOTHING worse than a stroller that requires three or more steps to open and close, especially since it's very likely that you'll be doing all of those steps while having a two year old trying to escape.
Once you have figured out your "musts," head to a store where you can test drive the stroller. Simply seeing the display is not good enough. Go ahead and go through your list of must-have features one-by-one – how it opens, closes, etcetera.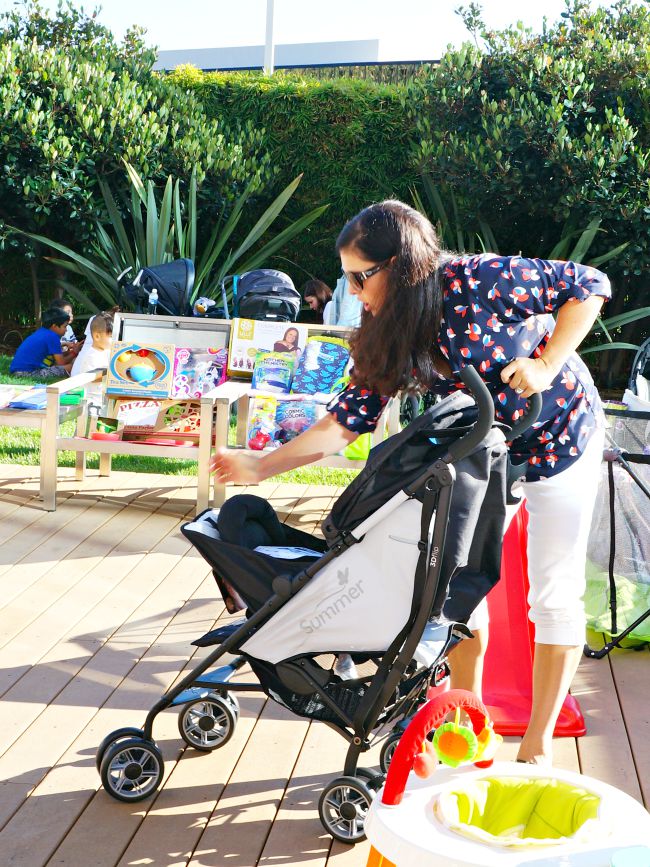 Finally, I asked Hollie Schultz which brands she prefers. In the higher price range, she recommended Britax, UPPAbaby and Bumbleride. On a more budget-friendly range, she recommended GB and Infantino. We're happy to see that our stroller, the GB Evoq, is one of her recommended brands (check out our YouTube video featuring the GB Evoq Travel System).
If you're in the Southern California area, we invite you to visit ClubMomMe.com and sign up for their newsletter. You'll get a notice on their upcoming events, from Los Angeles all the way down to San Diego.
We hope these best stroller tips will help you make stroller shopping less overwhelming. Personally, we're looking forward to getting our first jogging stroller, the Bugaboo Runner. Come back later as we'll be doing a full review and video featuring the stroller.