Family
Discovering the 3D Robotics Solo Drone
I like to consider myself as tech savvy. I knew I would forever love tech from the time I took apart my first Macintosh Performa computer 20 years ago. I grew up dabbling with all sorts of different gadgets, and as an adult, I appreciate how much simplicity it has brought to my life.
As a father of two crazy boys I'm always looking out for new gadgets that I can use to make parenthood easier and cooler. I was first introduced to drones a few years ago, but some of the early models that I witnessed seemed plagued by complexities and a hefty price tag. I've seen much improvement in the past few years and I have been thinking that now may be the time to purchase.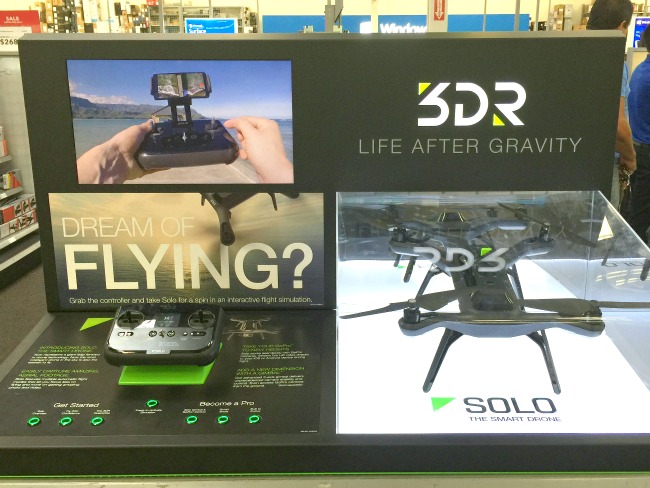 I took the opportunity to do some shopping with Father's day coming up. Best Buy has always been a place that I can rely on to carry some of best and newest tech around, but I didn't know that they carried drones until I wandered in there one day during my lunch hour. I was surprised to see the variety of drones that they carried. The one drone that really caught my eye was the 3DRobotics Solo Drone. I read up on the drone and found that it is the first-ever drone powered by two integrated Linux computers. With that kind of power it makes getting the perfect shot of my kids easy for a techie like me or anyone else.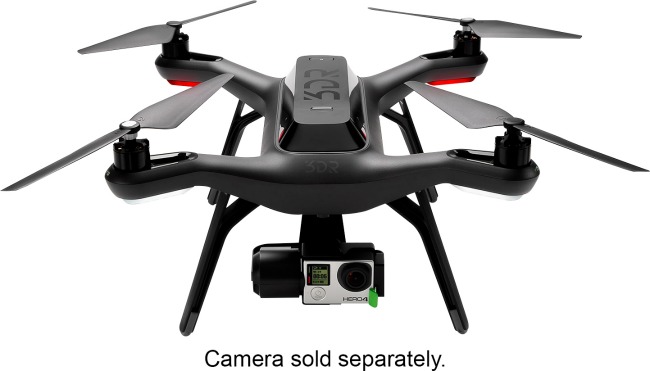 It has a price tag of $999, and offers some pretty cutting edge features including being the first drone that allows full control of a GoPro camera. This allows for live HD video of the family vacations either wirelessly to my smart phone or through the controller's HDMI port for live broadcasts. One of the hardest things to do with the earlier drones was to fly the machine while simultaneously trying to get the best shot. The Solo has taken care of that issue by being able to define its own flight pattern. So now you are free to focus on getting that perfect shot without having to worry about flying it into a tree.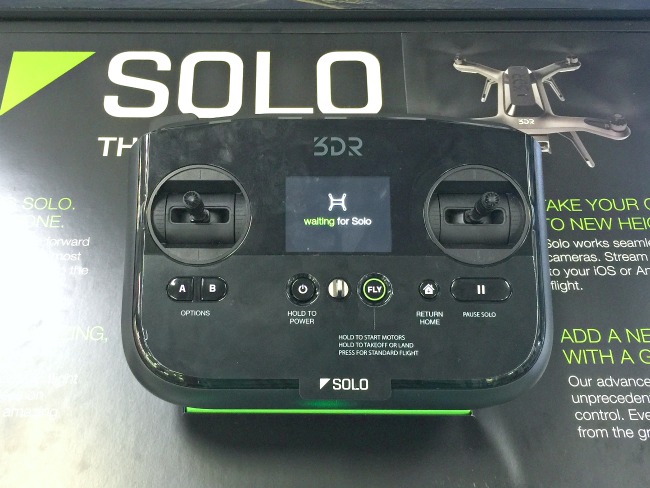 Between June 7th and July 11th, Best Buy if offering a great deal on the Solo drone. When you purchase the 3DR Solo (double check that the Sku is: 5354101) you'll also get a FREE Solo Smart Battery (regular price is $149.99). This deal is too good to pass up… so chances are that the wife will hear me drop a few hints here and there – just in time for Father's Day.
[disclaim] The reviewer has been compensated in the form of a Best Buy Gift Card and/or received the product/service at a reduced price or for free.[/disclaim]