Family
3 Ways to Add More Love into your Life
[disclaim]This is sponsored post in collaboration with McDonald's and Latina Bloggers Connect. However, all opinions expressed are my own.[/disclaim]
Love is a trending theme this year. Earlier this year, I vowed that 2015 would be all about paying it forward. As we enter April, I can happily say that paying it forward has also returned love in two-folds. My oldest kid has jumped on the 2015 resolution and he too is all about paying it forward. We even have matching 100 Good Deeds bracelets to keep us in check! Here are three things that we've done a lot of the past few months, and that you can do too to incorporate more amor into your vida.
Saying more "te amo" – The whole family has been saying "te amo" every chance we get. Sometimes it comes at moments that I need to hear it the most. Those times when we're working through homework and everyone is just exhausted. A simple, "te amo" lets us stop and breathe, and remember our place in the family. Try saying it in a different language, the kids get a kick out of it.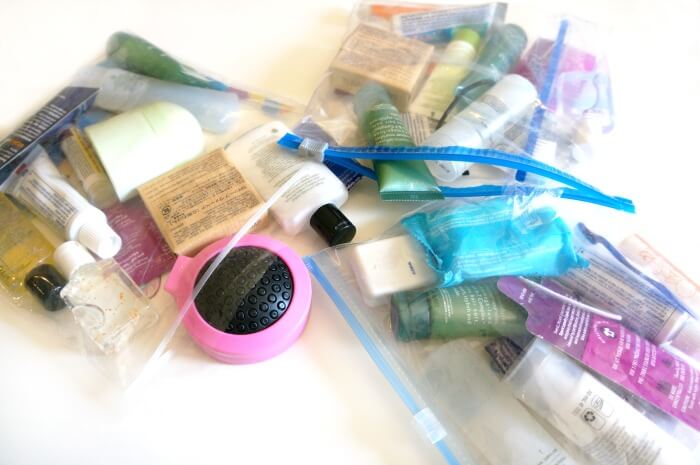 Creating baggies for homeless people – Last year, we noticed how many homeless people we saw on the way to my son's school. So we brainstormed ideas on how we could help. We thought about donating money to organizations, but the kids wanted something that they could do, so we started creating baggies filled with toothpaste, toothbrushes, hand sanitizer, wipes, lotion and other must-haves. We keep them in our car and hand them out as needed. We've also found that fleece blankets are always appreciated. It's one of my kids' favorite ways to spread love.
Hosting get-togethers for my mom and her amigas – As an abuelita, my mom is single-handedly raising my two nieces – her two granddaughters. She has fought tooth and nail to make sure they have security, a place to live and food to eat. In the process, mi mamá tends to forget about taking time for herself. So while the kids are at school, the baby and I will go buy bunches of coffee and treats and invite my mom's friends over to her apartment for an impromptu get-together. Sometimes we'll serve mimosas and desserts, and sometimes we have fun little treats that they can take home. Whatever we end up doing, all the mamás appreciate el amor that we put into getting everyone together for some "me time" that they can all enjoy together.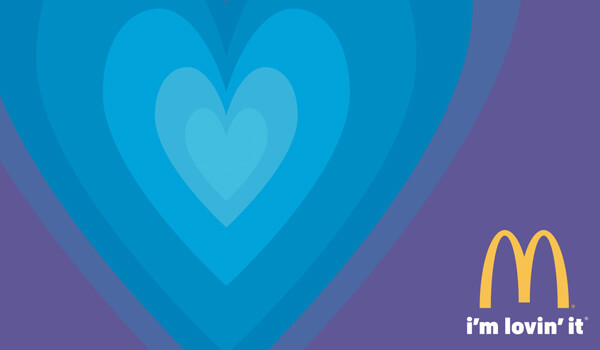 In just a few months, it has become clear to our family that just a little bit more love can go a long way, and touch a lot of people. A simple, "te amo" reminds us how great we have it by having each other, giving baggies filled with toiletries to homeless people around my son's school reminds us that we can all do a little something for someone else, and spreading the love forward will, hopefully, encourage others to give more to others. We're doing our part to choose love, and we're happy to have partnered with McDonald's on their new Choosin' Lovin' campaign. Through the Choosin' Lovin' campaign, McDonald's is continuing to evolve their relationship with their customers… moving from the philosophy of "billions served" to "billions heard." McDonald's is Choosing Lovin' and using their size and scope to add a little more lovin' to the world, which they think can change a lot – and we totally agree.
Join me in finding out more about the McDonald's Choosin' Lovin' campaign on their website and support their efforts on their Facebook page and Twitter.
–
[disclaim]This is sponsored post in collaboration with McDonald's and Latina Bloggers Connect. However, all opinions expressed are my own.[/disclaim]